PropMix has announced the release of the new Regression Adjustments feature in MCA for assisting Appraisers to find the impact of each property attribute on the home value.
Regression analysis helps Appraisers to quickly run value adjustments. Appraisers can find the best comps for the Subject Property, then make adjustments for differences in these comps to determine the value of the Subject Property.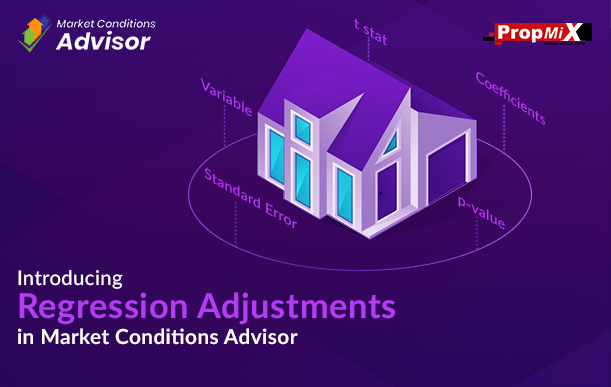 The regression analysis is done on all the properties that the Appraiser filters for. The adjustments can then be made to the comparables selected. The weights on the comparables to calculate the subject property value can also be modified by the Appraiser to make the computation more accurate.
The Appraiser can fetch the Regression adjustments feature at the click of a button on the Value Adjustments page on MCA. Once the model is run, the impact of each property attribute on the home value is clearly identified. The Appraiser also has the option of viewing the regression model generated.
The Regression feature is one more in the list of recent releases to make MCA more convenient and productive for the Appraiser community.